Gift the ultimate at-home spa experience.
The perfect gift does exist! Is there any better way to brighten someone's day than with a gift box filled with natural self-care goodness?! Customize the box to include their favorite scents and products.
give the gift of self-care
Breathe clean.
Fig & Fire was started to create safer candle options that don't contain lead, petroleum byproducts, or any of the toxins found in the largely unregulated "fragrance" industry. Our wax is 100% soy, our scents are non-toxic, our wicks are lead-free, and our colorants are natural. Discover the difference with Fig & Fire.
Handcrafted with care.
Don't you hate heavy black soot buildup on candles? Us, too. You won't find that with our candles. Fig & Fire candles are made from premium ingredients, burn evenly and completely from edge-to-edge, and are hand-poured in small batches. We pride ourselves on making long-lasting candles that are of the highest quality, contain natural ingredients, and are cruelty-free.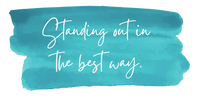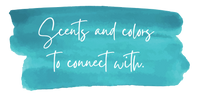 All about you.
Our products are designed to create a personalized and thought-provoking experience. You choose the interpretation and set the mood that speaks to you. Life moves so fast, take the time to slow down and relax in a way that is meaningful to you or the candle lover in your life.
Testimonials
I actually had stopped using candles all together before I found your products! I was only using essential oils because I would get terrible headaches from candles. I'm very particular on "safe" household products so over the years I have developed a sensitivity to fragrance. When I smelled your candles I instantly knew! So thank you for making awesome, clean products!

Linsey F., Maryland
I have been a huge fan since my very first Fig & Fire candle! They are great quality, last a very long time, and smell like no candle I have ever owned before! The transaction was easy, fast delivery and very professional! I love giving these as gifts, by themselves or in a gift basket!

Caron K., Maryland
These candles are great! They are well made, I've never had one tunnel, burn unevenly, or get sooty. The scents are great and they look super classy! My favorite candles!

Dylan M., Minnesota
Love these candles so much! The scents are DIVINE. I've given so many of these candles as gifts to family and friends and they're always a hit! They are wonderful.

Lauren G., New Jersey
Karen helped me make the best custom baby shower favors! She was able to work with me and help exchange ideas and provide great suggestions to really personalize my favors and make them perfect for my needs! [...] Thank you for making my day extra special Karen! :)

Emily G., Florida
I purchased an order of favors for my son's Baptism dinner celebration. It was a small group, but the candles were a huge hit! [...] Having non-toxic, all natural ingredients was also an added bonus for a baby event. If you are looking for the perfect favor for an upcoming event, this is it!

Kim M., New York
FOLLOW ALONG ON INSTAGRAM